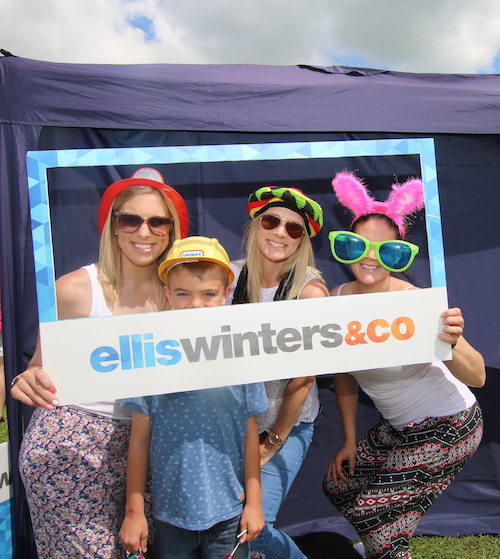 We got in the Carnival spirit this year scooping second place in Chatteris's window display competition and entertaining the crowds at the annual Chatteris Carnival.
Tracy Raine and Debs Spencer were responsible for the our Olympic-themed winning window display. It's been a few years since we has entered the competition and the £20 prize money was donated to Cancer Research.
Explains Sue Davies, director at Ellis Winters & Co: "The window looked great and it was great to see so many people pass the office as the Carnival procession went by. We had lots of balloons to give to the children and all the adults got a copy of our Brazilian carrot cake recipe so we'd love to hear if anyone had a go at baking when they got home!"
On our stand, visitors were treated to rentals negotiator, Clarissa Duggan's special hula-hoop skills competition. Children and adults alike competed to see who could spin the hula-hoop the most times in one minute and two minutes respectively.
Max Smith won the children's prize of a £25 gift voucher and Nicola Gerken took the adult prize of a £50 gift voucher.
Many Carnival goers also had their photo taken, with funny accessories, in the Ellis Winters & Co photo booth. Copies of all the photos taken on the day are available from the Ellis Winters & Co office.
Concludes Sue: "The sun shone and we all had an absolutely brilliant day talking and laughing with everyone in the local community. A huge 'thank you' to our wonderful, friendly staff and in particular Tracy who organised everything and everyone, as usual! All proceeds from our stall will be donated to the Carnival committee."