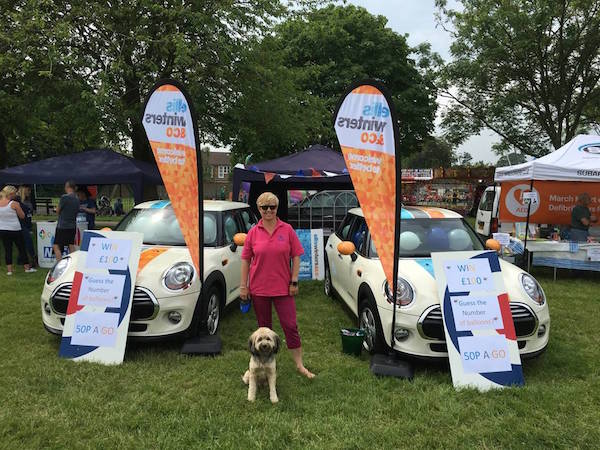 Independent estate agents, Ellis Winters & Co, got into the carnival spirit at this year's March Summer Festival in West End Park on Saturday by blowing up balloons!
Explains Mike Ellis, director at Ellis Winters & Co: "Three of us – including my dog Lottie! – spent the morning blowing up 288 balloons and packing them into two of our company cars.
"We then invited festival goers to guess the number of balloons and to be in with a chance of winning £100 for the closest answer. We received guesses ranging from 22 to 999!
"Mrs Christine Sandford, who pinched £1 from her husband to have a go, was the lucky winner and our stall raised £122.00 which we will give to the carnival committee to help with future events in the town."