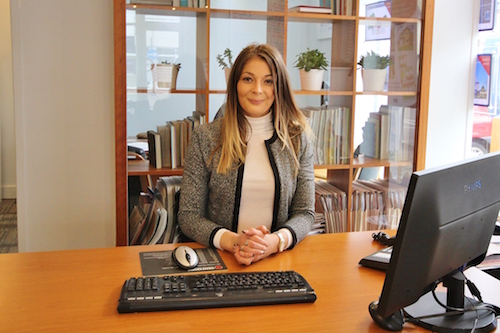 23 year-old Amy Robinson has joined the growing team at Ellis Winters & Co in St Ives as lettings assistant.
Local girl Amy has three years' experience in lettings negotiation after heading into the property industry after leaving college.
"As soon as I met with Ian and the team here I wanted the job," says Amy. "It's a really friendly and welcoming office and I already feel at home here after just a couple of weeks.
"It's fun learning all the aspects of managing a client's property well but a little daunting that every detail needs to be correct and customer service expectations are so high! On the whole it will be a great challenge and, with help from the team, I am looking forward to mastering the role."
Commenting on Amy's appointment, director Ian Winters said: "Due to increasing demand across both residential lettings and sales, we were keen to recruit someone who could hit the ground running and help out from day one. Amy fitted the bill perfectly and is working really well with the existing team. She's great with people and has the enthusiasm and intelligence we need to deliver the very best levels of service that people have come to expect from us."