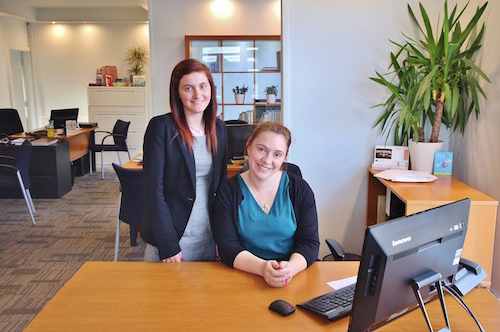 We're very happy to welcome two new members of staff at our office on Whitehart Court in St Ives.
Corrina Saunders from Sawtry joins the existing team as sales negotiator and Clarissa Duggan from Chatteris, has taken on the role of assistant to the lettings manager.
Working closely with the experienced team Corrina will focus on making sure no opportunities are missed and that our vendors receive the very best service.
Commenting on her appointment, Corrina said: "I've actually worked here every other weekend for the last year and I've thoroughly enjoyed it. So, when the opportunity arose to join full-time, I jumped at the chance.
"Previous jobs in nursing and at a local lettings agency have given me the ideal opportunity to develop my people skills and gain first-hand insight into the industry."
Adds Clarissa: "My mum works as a valuer in the Ellis Winters & Co office in Chatteris so houses were always a topic of conversation at home growing up – I think estate agency business runs in our blood!"
Added co-founder Ian Winters: "It's great to have Corrina and Clarissa on board. They're both very personable and have already built up a great rapport with our clients. Our focus has always been on delivering the very highest standards of customer service and Corrina and Clarissa are doing just that."