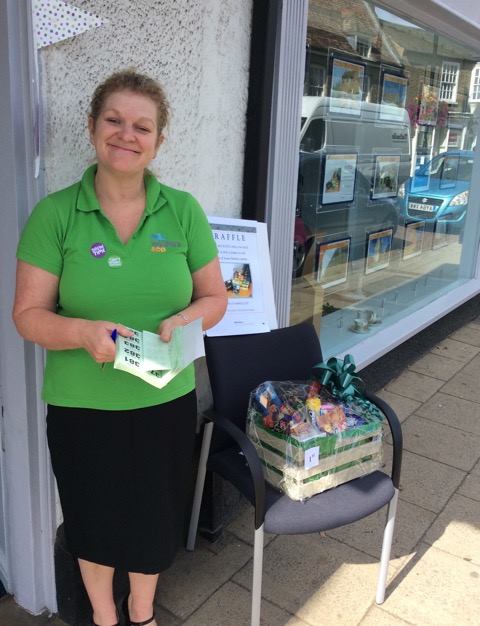 On 23rd September, we held an 'Alternative Coffee Morning' at our Chatteris office on Market Hill to raise funds for Cancer Research UK.
Outlines Jan Townsend, director: "We were absolutely delighted with the number of people who popped in throughout the day to enjoy the huge range of delicious home-baked savouries, sandwiches and cakes we had to offer – it was a real feast!
"Many individuals actually came to us for lunch too rather than picking up their usual sandwich so we had a very busy lunchtime with lots of different people to chat to on our lunch break, it was great fun."
As part of the fundraising, we raffled a hamper of cakes during the event that was won by Erica Mason from Doddington. Needless to say, Erica was over the moon with the prize and had enough cake to keep ther family and friends going for several days!
Concludes Jan: "On behalf of all of us here at Ellis Winters & Co, I'd like to thank everyone who joined us and gave so generously for our chosen company charity this year – Cancer Research UK. Together we raised a total of £460 which is a fantastic result!"