Green shoots? I've heard that before!!!!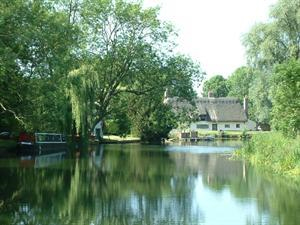 The sun shone last week for what seemed the first time in three years and what a pleasure it was, I sat in my car, warm for a change, without having to put the heater up full blast. People in the street had a smile on their face and were talking to their friends who they happen to bump into. It also brought viewers out looking at houses, it usually happens at about this time every year, from now until mid July before the holiday season gets under way. We are even taking a few offers on houses from those looking to cash in on some excellent deals. With interest rates at an all time low has there ever been a better time to buy?
This is all about confidence and the supply of money, the banks don't seem to be doing what Gordon Brown is asking them to do, i.e. LEND. Once they start lending and giving first time buyers the money they need, we will then see those green shoots of recovery for property sales which will be good news for everyone. If houses sell, people buy carpets, redecorate, replace kitchens, bathrooms etc, etc, etc, and the economy starts to tick over again. Listening to the PM on Radio 4 during the week he is convinced that a deal has been done and this supply of money will be made available very shortly. We wait with baited breath!
Our St Ives office continues to do well with 18 sales tied up last month and a promising start to March. Owners are being more realistic with their pricing, knowing that they are able to make up their price by offering on the "next one". If you are in a position to proceed you are worth a good few thousand pounds off any asking price. But of course when you find your ideal house you will pay what you have to, to secure it. The rental market in St Ives has been a great success, we have taken on and let almost 50 houses over the last three month, clients seem to like our marketing, our fresh approach and of course the introductory management fee of just 5%. For more information call Ian Winters on 01480 388888.
In short, we are confident that the next few months will see a better market than we have seen of late, prices will firm up and the first time buyers can at last move of their long suffering parents houses.
Mike Ellis