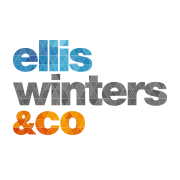 Last week, Mike Ellis, director at Ellis Winters & Co in March, outlined the reasoning behind the company's strapline, 'welcome to better'. In this post, Mike offers a few more reasons…
"We never take on a property if we can't provide the time and effort the sale of a substantial asset requires. Although it would be flattering to be offered 100 new properties to market tomorrow, I know that by accepting these instructions our service standards would deteriorate. It's far more important to us that every client receives our full attention. I would rather be the company that has 50 homes for sale and sells 45, than the company that has 150 for sale and sells 100.
"We always deliver great value for money and our fees are representative of the service and marketing your home will receive. We have a very efficient process and I suspect we offer some of the most competitive fees available.
"We promise to be fair and never aim 'to get away with what we can' because a client didn't have the skills or desire to haggle down an extortionate initial quotation. I know I hate being treated this way and wouldn't want to be associated with a company that found this acceptable.
"We spend our time, resources and effort marketing your property rather than our company. Finding the best buyer and achieving the best price is our goal and this is what we do, day in, day out. We never use our time to inundate 1000s of homes with unsolicited junk mail shouting about how great we are nor do we erect Sold boards on every verge with the sole purpose of promoting our company because it's not about us, it's about you and your home!
"That's what welcome to better is all about."