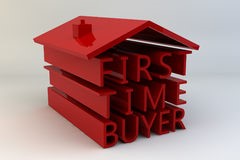 First-time buyers – how to avoid purchasing a property for more than you can afford
It's not just getting on the property ladder that's a struggle for many. In fact, once buyers have managed to get their name on the land registry with their first home, many are unable to afford the mortgage payments and utility bills required to run their homes. A study has found that 45% of consumers who use a payday loan service are using it as an alternative method to fund their home; with one in fifty using loans to cover their rent payment – before they have even got onto the property market. In 2016, it was reported by Halifax that the intergenerational wealth divide had risen by 10%, meaning that those who are born after 1985 were going to find it 10% harder to purchase a property.
Here's what homebuyers should be considering when buying a home:
Purchasing fees -The average house deposit required for a house (including stamp duty, valuation, survey fees and conveyancing cost) is estimated to be £22,689. With the mortgage deposit often between 10% to 20% of the property value.
However, it is the additional legal fees which many often fail to consider when it comes to parting ways with their deposit and paying for other associated costs.
Low credit score -The higher the credit rating, the lower the mortgage interest and the better mortgage products a buyer can access. If a score is lower, than buyers may find that they aren't being offered the best product.
Overstretching finances - Many lenders will 'stress test' a buyer's finances to see if they will still be able to afford the mortgage if the Bank of England base rate increases to 3% above their current level over the first five years of the loan or their personal finances change. However, while banks carry out this check, buyers should also be taking stock of their finances to ensure that they feel they can comfortably afford to live in the property.
For more help and advice, contact Mark Scott at Positive Impact Finance Solutions today on 01733 306470.