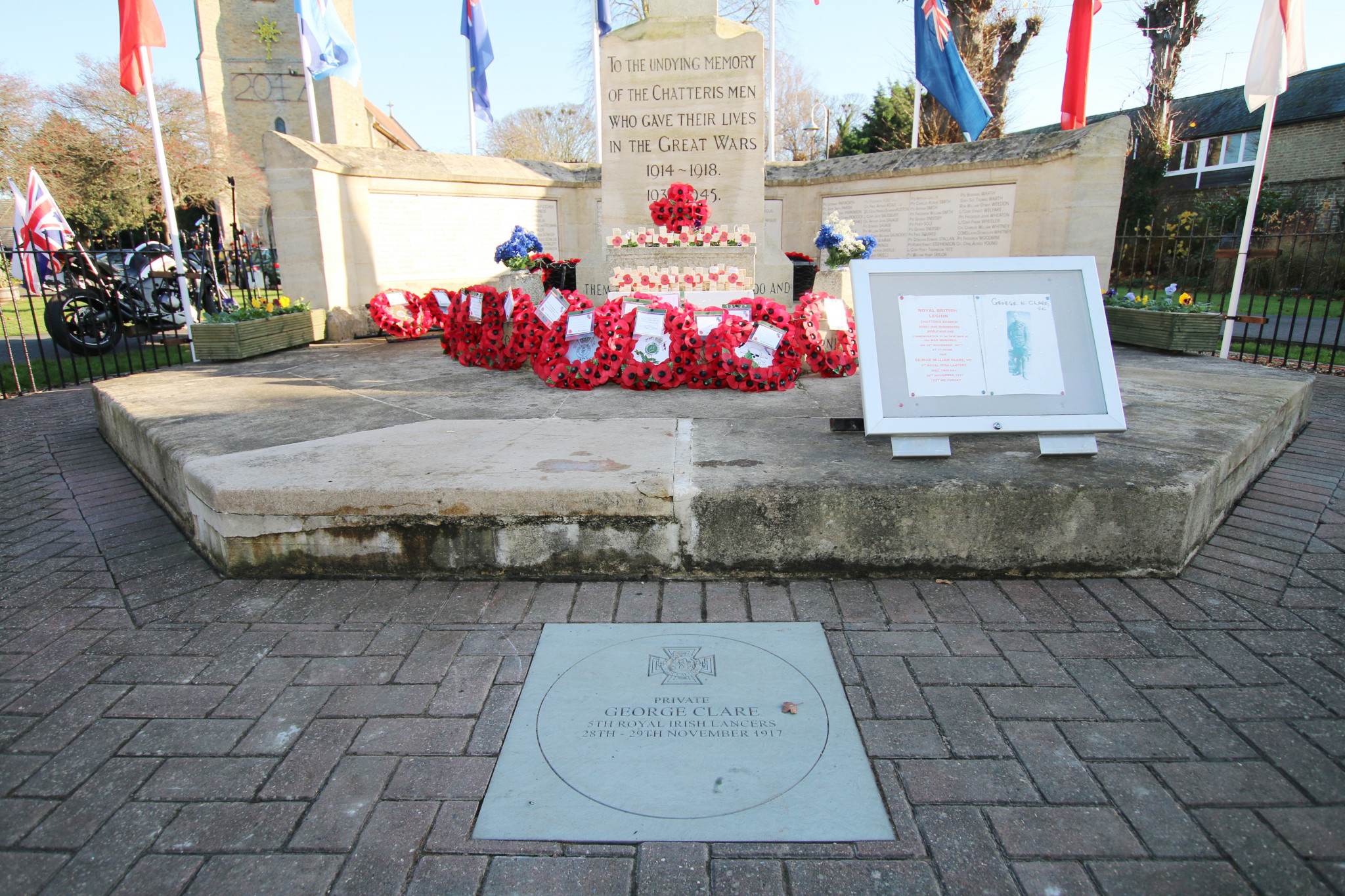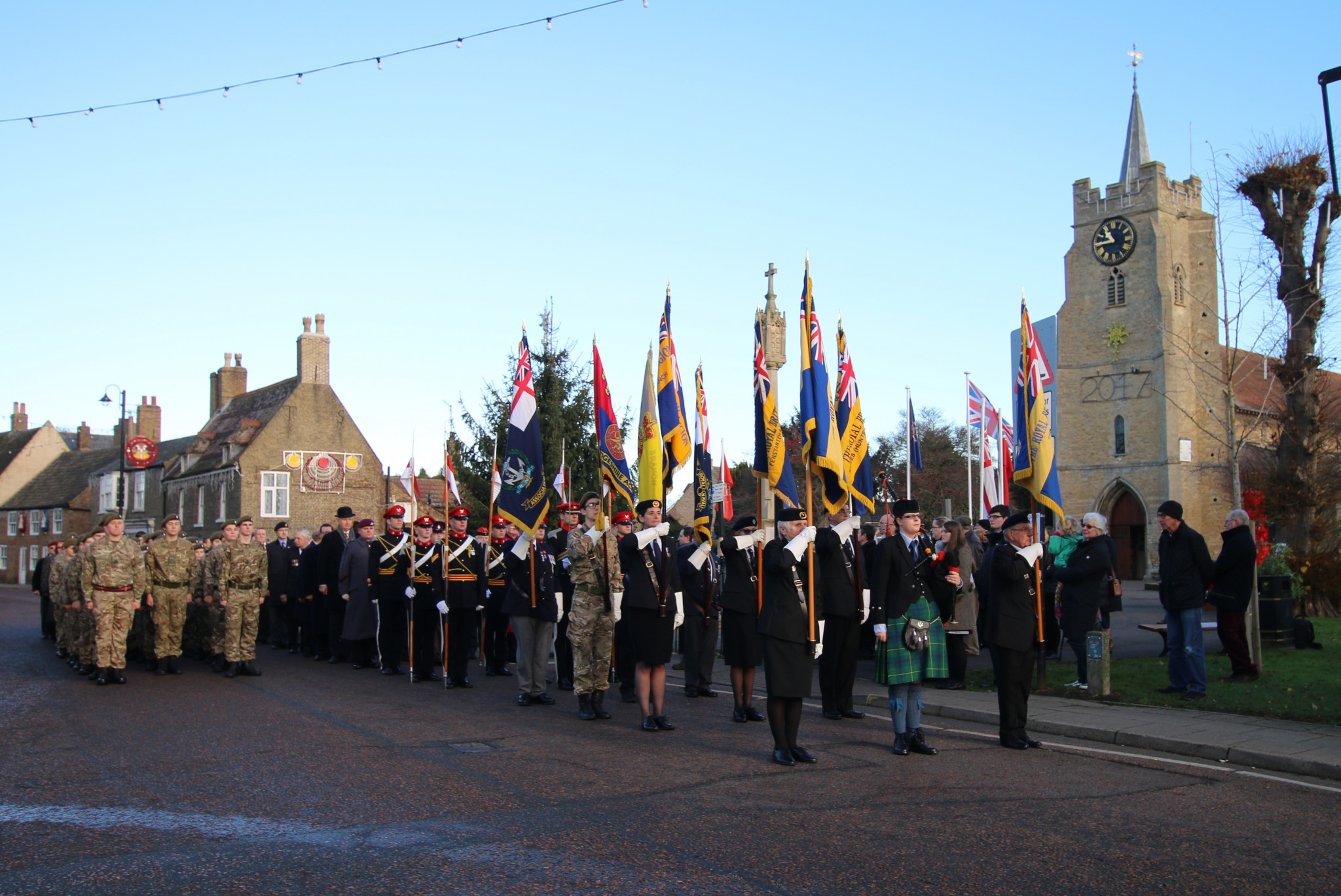 Chatteris today commemorated the 100 year anniversary of the death of George William Burdett Clare VC Private 6657, 5th Royal Irish Lancers who died on 28th November 1917. Although born in St.Ives, George Clare grew up in Chatteris, living with his grandmother in Anchor Street, later named Clare Street after him.
George Clare was awarded the Victoria Cross during the later stages of the Battle of Cambrai, in the Bourlon Wood area. The following is his VC citation. "For most conspicuous bravery and devotion to duty when, acting as a stretcher-bearer during a most intense and continuous enemy bombardment, Pte. Clare dressed and conducted wounded over the open to the dressing-station about 500 yards away. At one period when all the garrison of a detached post, which was lying out in the open about 150 yards to the left of the line occupied, had become casualties, he crossed the intervening space, which was continually swept by heavy rifle and machine-gun fire, and having dressed all the cases, manned the post single-handed till a relief could be sent. Pte. Clare then carried a seriously wounded man through intense fire to cover, and later succeeded in getting him to the dressing station. At the dressing-station he was told that the enemy was using gas shells to a large extent in the valley below, and as the wind was blowing the gas towards the line of trenches and shell-holes occupied, he started on the right of the line and personally warned every company post of the danger, the whole time under shell and rifle fire. This very gallant soldier was subsequently killed by a shell." He body was never found and he is commemorated on the Louverval Memorial.
The unveiling of the plaque ceremony today was extremely well attended and was followed by a remembrance service in the church. Chatteris town mayor Councillor Bill Haggatta who unveiled the plaque commented that as there are so few VC commemorative plaques throughout the country, Chatteris felt very proud to honour George Clare in this way.