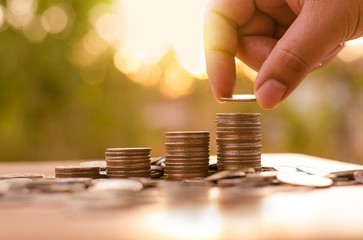 Interest rate rise: Is now the time to review your mortgage?
We have all enjoyed a period where mortgage rates have been at an all-time low but is the price of mortgage borrowing beginning to rise across the market?

The Bank of England recently doubled its base rate from 0.25% to 0.5%. Those being hit hardest are those who have borrowed a large percentage of their home's value. For example, the average two-year fixed-rate for a borrower with a 5% deposit has increased from 4.16% last month to 4.26% today. As an indication of increasing rates, just six months ago the rate for the same mortgage was 4.14%, says Moneyfacts, a personal finance website.


There is no doubt that there is a growing sense among those with a mortgage that interest rates will continue to rise which will help drive growing numbers to look for the best mortgage deals. While some of the best and cheapest options have disappeared from the market already, there are other, new mortgage best buys available but these do not last long.


It is important to seek independent financial advice about mortgages from those who understand the market and have access to the latest and best offerings. It's also important that if you have a fixed rate mortgage, that you aren't lulled into a false sense of security by believing that the interest rate rise does not affect you.


While 57% of homeowners currently are on fixed rate deals, their monthly repayments will be the same, regardless of the rate rise.
However, most of these borrowers will be on relatively short two-year fixed deals so when they end, the next deal will probably be more expensive. While lenders are chasing new business, there hasn't been a huge leap in mortgage rates yet but most borrowers could be in for a surprise by failing to remortgage and then finding themselves on their lender's standard variable rate.


For more property advice, contact our team today.