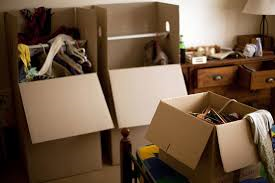 You've finally found the right home, it's absolutely perfect! Referencing completed, agreements signed and moving van booked. You're allready to move in now – right? Have you arranged your Tenants Contents Insurance? What is Tenants Contents Insurance? What does it do? Do you need it?

Tenants Contents Insurance is a specially designed policy just for Tenants. As the name suggests, the policy first and foremost protects your belongings in the property. Hazleton Mountford offers a bespoke policy underwritten by the UK's biggest insurer, Aviva.

What else does the Tenants Contents policy do?

Your contents policy will cover your Tenants Liability and offers Alternative Accommodation in the event that your property becomes inhabitable. Replacement Locks are also covered if you lose your house keys!

You are able to have cover for belongings outside of your home too for things like your watch, mobile phone and tablet. Personal Possessions cover can be added and offers worldwide cover. You can also add high value Specified Items to your policy to make sure that everything is covered and safe.

Your Tenants Contents Policy is fully portable. That means if you move all you have to do is contact your account handler at Hazelton Mountford and they will switch everything over – Making your move just that little bit easier!
Over the festive period your contents sums insured will be increased by £3000 to cover gifts and food bought for the occasion.

As well as Tenants Contents Insurance, Hazelton Mountford Let Property also offer a variety of insurance services such as:
Travel Insurance

Holiday Home Insurance

Classic Car Insurance

Home Owners Buildings & Contents Insurance

Bespoke Landlord Policies

To receive a quote you can contact the team on 01905 721253

Meet the team - The two Emilys! Our Let Property Insurance Team has a combined 12 years experience and work with Lettings Agents across the UK.

To contact us you can call 01905 721269 or via email enquiries@hazeltonmountford.co.uk